Now Playing at TJ's Dinner Theatre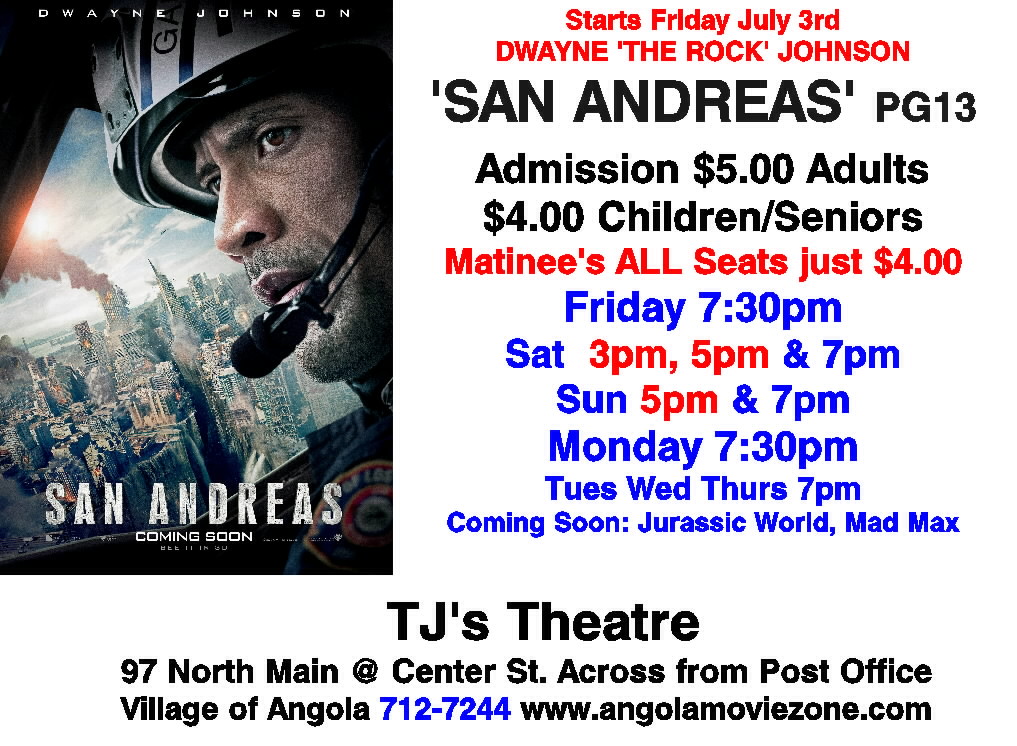 http://igg.me/p/digital-conversion-and-movie-club-startup/x/3159110
                                         PLEASE CLICK THE ABOVE LINK !
Please Consider Helping with our Digital Conversion!!!
NO  NEW 35mm films have been available in weeks…
Coming  SOON!
The Avengers, Age of Ultron
Mad Max Fury Road
Jurassic World!!!
IF YOU HAVE A GROUPON
THAT IS SOON TO EXPIRE OR HAS RECENTLY EXPIRED
WE WILL HONOR THEM!!!
 Thanks for understanding!
Contact us about Special Group Screenings or Birthday Party's
Check our Facebook page for updates! $5 Adults $4 Children Seniors $4 Matinee's ALL seats $4
Coming Soon:    – The Canadiana 
LIKE our facebook page for updates & comments about upcoming features